11.11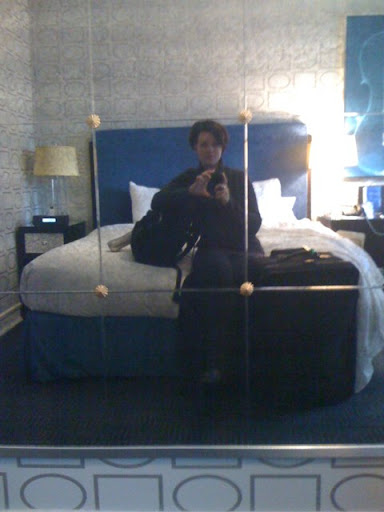 Happy Veterans Day! And, because it's 11.11, you should totally make a wish!
(Mine will have everything to do with travelling into and out of Cincinnati.)
Here's a picture of me in my super-cute hotel room at the Allegro in Chicago. I'm with my two intrepid non-human travel companions: sure, we're all a lite heavier than we should be, but hey! More of usto love! Right?
C'mon, guys...right??
My five:
1. Sparkling conversation. Especially nice when I can mostly listen.
2. Mashed potatoes and gravy. So worth the resulting nightmares.
3. Lucky days.
4. Reconnecting with old friends.
5. Good travelling buddies, of both the human and non-human sort.