11.21.09 trains, trains, and automobiles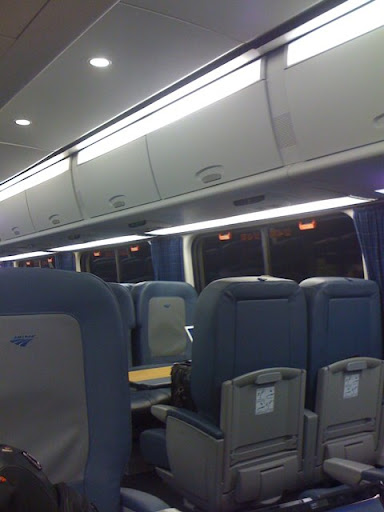 GeoTagged, [N40.77977, E73.97820]
We're up at the crack of dawn and ensconced in an Acela headed for Philadelphia. Auditions today at Curtis, and then we hop on another train back to DC. After a long evening work session last night, we're a little bleary...hoping some great singing will wake us up!
My five:
1. Opera earworms. I've been singing the same 5 arias over and over again...it's a wonder my colleagues let me live.
2. Red Caps.
3. Not having to ride in a New York City taxi for another year.
4. Soy lattes.
5. Homecomings.