11.9.09 on the road agin'...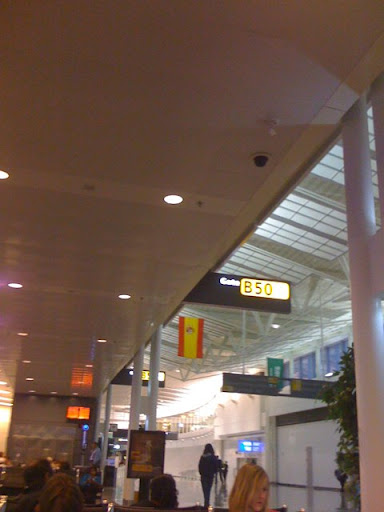 GeoTagged, [N34.04574, E118.23840]
Sitting at the gate at Dulles International Airport. Boarding will start in about 20 minutes, and shortly thereafter I'll be winging towards the Windy City to meet my colleagues for more auditions. If you're singing in Chicago, we're excited to hear you!
Tomorrow begins a slate of Olympian days... In years past I've tried to blog daily, but I'm not sure that it'll happen this time. But you'll be psyched to know that I'm collecting ALL KIND of fun links for you...stay tuned!
(I swear that "Ding and PingPong" were just paged over the airport intercom. Things are already a wee bit surreal...)
My five:
1. Remembering to fill my thermos before getting on the plane. (Next time skipping the water for vodka.)
2. Rides to the airport.
3. Mushy hubby. :)
4. Sunny late fall days.
5. Monday night football - GO STEELERS!