Same city, different hat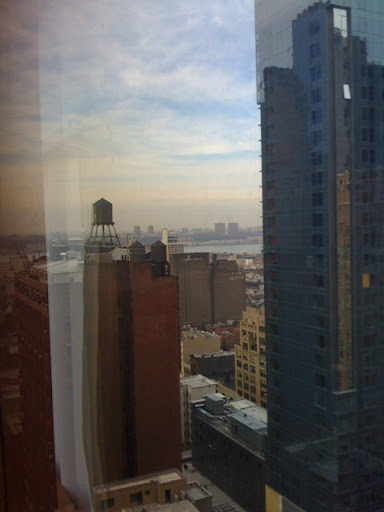 GeoTagged, [N40.75807, E73.98935]
I'm in New York for some 30 hours, learning about what's out there in the chamber music world. And while my hotel room is on a middle floor, the view is nice, if a far cry from my suburban nest!
Seminars, performances, chats & chow with friends... What could be more fun?
My five:
1. Alarm clocks. 5:30 am is EARLY.
2. Room to stretch.
3. Coffee. See #1
4. Getting out of my comfort zone.
5. New connections.