Calm before the storm.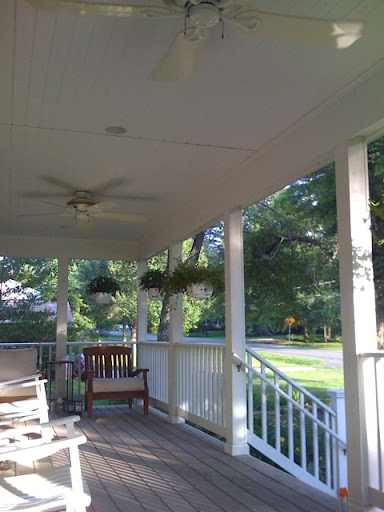 GeoTagged, [N38.90824, E77.25395]
We open tomorrow.
Zaide
.
Classical futurism
. Laser eyepieces and lobster men and secret VHS tapes and pointy fingernails. True live, familial love, incest.
(Just another day at the office, folks.)
Oh, and GLORIOUS music, gloriously executed. Did I mention that? It's breathtakingly beautiful. And heart-wrenching, too. But mostly beautiful.
(I'm so freakin' proud of this show. It's awesome.)
But, before that? A short day of work followed by a perfect evening on the porch. Salad, glass of wine, new book AND new issue of Oprah...
(*insert purr of contentment here.*)
My five:
1. This sappy contented feeling. Please stick around as long as you'd like.
2. Good colleagues...we've got a super bunch this summer!
3. Time alone.
4. Sunshine filtered through leaves.
5. The smell of clove cigarettes.