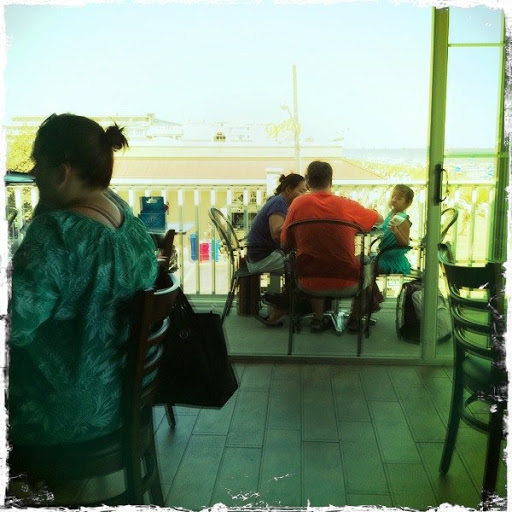 GeoTagged, [N38.71780, E75.08744]
Late mornings. Endless coffee with turbinado sugar.
Shopping. (trying on 5 pairs of $200 jeans, and realizing that my $30 pair looks better than any of the expensive ones? Priceless.)
Laughter.
Beers with lunch. Followed closely by naps on the beach.
More laughter.
Watching dolphins play in the surf.
An early morning jog on the boardwalk.
Trips to the dog beach.
Sand, sand, sand. Everywhere.
Time away with hubs.
All this? Exactly what I needed.
My five:
1. Sunshine & low humidity.
2. Being left to my own devices.
3. Running. Boy, I'm not a fan when I'm in the thick of it, but I feel great afterwards!
4. Ice cream.
5. Breathing deeply.